Professor Malcolm Battersby
PhD, FRANZCP, FAChAM, MBBS
Malcolm is Professor of Psychiatry and Director of the Flinders Human Behaviour and Health Research Unit (FHBHRU). Professor Battersby was a chief investigator of SA HealthPlus Coordinated Care Trial in 1997 and studied chronic condition self-management with Prof Ed. Wagner in the USA as a Harkness Fellow in 2003.
He has led the development, evaluation and implementation of the Flinders Chronic Condition Management Program, now provided across Australia and internationally.
---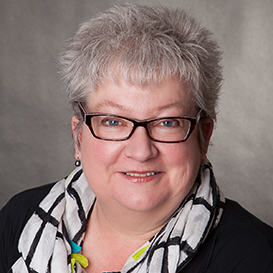 Andrea Morello
Education & Training Project Manager
Andrea is a registered nurse with over 20 years' experience as an academic within nursing. Since joining FHBHRU, Andrea has focused on primary health care, chronic disease management and the changing scope of nursing practice. She coordinates the ongoing development and delivery of on-line training and teaches within the post-graduate programs.
Andrea maintains a career long involvement with education, with a focus on the development of blended and on-line courses for the primary health care workforce.
---
Sue Bertossa
Research Fellow/Psychotherapist
Recently Sue has been responsible for the adaption and trial of therapeutic practice to suit the needs of Aboriginal and or Torres Strait Islander people and other members of cultural minorities experiencing problems with gambling.
Sue has extensive experience in delivering and coordinating a tobacco intervention program for people living with severe mental health conditions and also has experience as a CBT practitioner in treating anxiety, depression and/or addictions.
---
Professor Sharon Lawn
PhD, MSW, Dip Ed., BA
Sharon joined FHBHRU as lead writer of the Self-Management brief for the Australian National Chronic Disease Strategy. This submission placed self-management firmly within policy and practice nationally and was seminal in establishing FHBHRU as the national leader in chronic disease research.
Sharon is highly active in mental health movement in Australia and brings multi-disciplinary skills and experience from being a health clinician for more than 23 years.
---
Education and Training Team
Katy Ricketts – Education and Training Officer
Candice Oster – On-Line Education and Development
Adriana Turner – Short Course Support Officer
Sue Pfitzner – Short Course Support Officer
---